Affordable DOT Compliant Drug Testing And Clearinghouse
Enroll Now
We Empower You To Do Better Business
At New Era Drug Testing, we're passionate about reducing drug abuse and empowering companies to improve employee health and safety. Backed by a network of over 10,000 drug and alcohol testing locations, we provide a comprehensive suite of services that help you meet government-mandated regulations and maintain a drug- and alcohol-free workplace – all in one reliable, affordable package.
Who Needs DOT Compliance?
Stay compliant with Department of Transportation (DOT) requirements including the provision of 49 CFR Part 40 by enrolling in New Era's comprehensive drug and alcohol testing programs, background screenings, pre employment drug testing, and DOT Clearinghouse program. 91,369
Applications Completed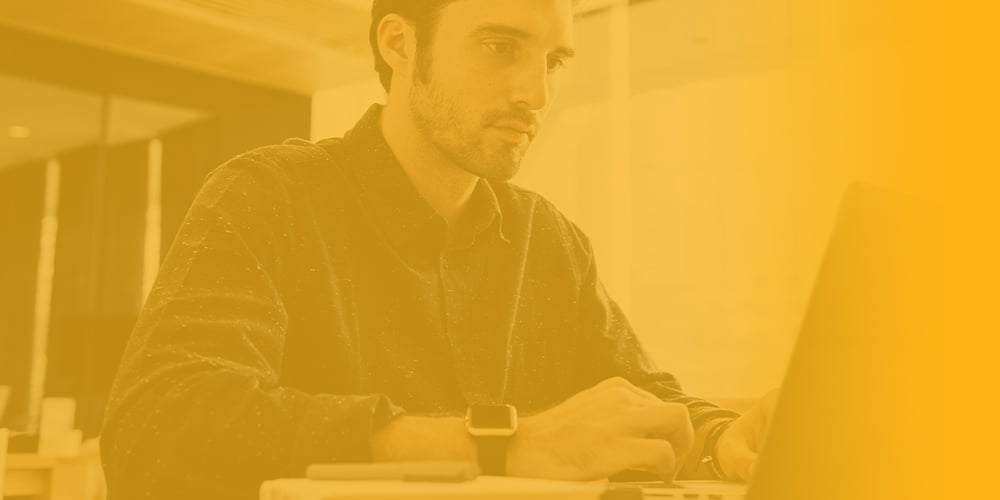 New to the industry?
Are you not sure where to start?
Learn more about our DOT compliance programs for employees in departments that are governed by the department of transportation. Staying DOT compliant allows you to retain your job and avoid jail time, hefty penalties, and higher insurance.
Learn More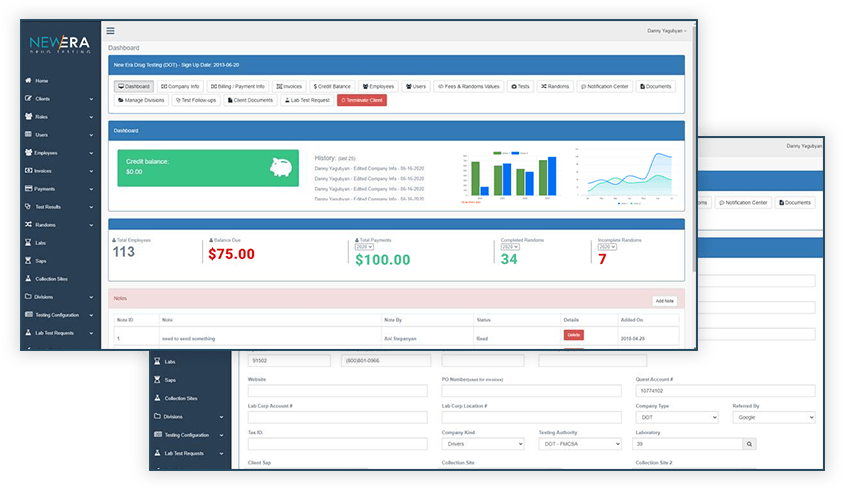 Easy-To-Use Technology
Our all-in-one platform allows you to access everything you need all in one place ensuring that your company and employees are staying DOT compliant. Get easy access to test results, invoices, payment options and more all in a secure platform.
Our technology makes life simpler for you and your company so that you can spend more time focusing on your work and less time spent on paperwork.
Customer Reviews
We've helped thousands of companies and employees stay safe on the road, sky, and waters with our DOT compliance programs. See how our affordable programs allowed these customers to ensure they're working safely.
Read More Customer Reviews
We have been working with New Era for many years and our team is very satisfied with their prompt management and results. They are very professional. Highly recommended!

-- Margarita L.
Tremendous improvement over the last company I dealt with. Everything done via email. No problems whatsoever. Looking forward to working with NewEra for a long time to come.

-- Jim P.
I just want to let you know that I have 4 years with NewEra and I am satisfied because Brenda is a very professional person knows the system well and I do not have to worry about being aware of my account, Brenda knows how to guide me what is best for my company, I really recommend NewEra and ask for Brenda she is very professional and very patient

-- Mauricio D.
I run a small aviation business and needed a reliable, quality drug/alcohol program to satisfy FAA requirements. I found that and more in New Era. They are always very friendly and helpful when I have a question. This spring, when I was audited by the FAA, New Era (particularly Danny and Anjela) did everything possible to make that process seamless and non-threatening. I highly recommend their service.

-- Macjunyer A.
We have been extremely impressed by the service we receive and couldn't be more pleased with our decision to use New Era Drug Testing for our companies needs. Elizabeth has been great and we couldn't thank her enough for her professionalism and expertise.

-- Susan H.
I have been in the Passenger Transportation Industry for 20 years and I have been referring New Era to all of my clients as they have proven to me that they are professional and committed to provide every customer with a great experience that will keep them going back and keep me referring clients to them as they are a great company with great staff.

-- Josef O.
This is Johnny from LEVI EXPRESS We have used New era for the past 2 years and they are wonderful and helpful people. Christine is the most high level and very professional. she should get a big raise and a high post. thank you again.

-- Gaming R.
I did a live chat because my husband went for a drug test, and he was confused on if they would accept his test from that facility. But Christina R answered my question right away and put our mind at ease. Thank so much for being so professional and helpful.

-- Germaine S.
I use New Era for my fuel company's DOT compliance and am very pleased with their level of expertise, the immediate assistance I get, and the pleasant and friendly way they handle calls. I've dealt with Joe T. and Danny Y. who have both been very helpful. The services they provide are affordable and the learning tools are excellent.

-- Laura S.
I have been working with New Era for a while now, and I have to say that it is really easy to do business with them. My emails get answered quickly. My clients setup is very smooth. No issues whatsoever. Highly recommended!!!

-- Vessela B.
I have been using New Era for almost 1 year and i must say very impressive and fast service. I have to thank Elizabeth for her fast service with the emails and getting things done on time. So thanks and will be using you guys for the future.

-- Harry G.
I just spoke to Brenda to set up a required drug testing program for myself. She made the whole experience much less stressful and explained everything that I needed to know to be compliant. I am hoping that the rest of my experiences with the company will be just as good.

-- Gail L.
Stay Fully Compliant With DOT Organizations











Affordable Drug & Alcohol Testing For DOT Compliance