USCG Drug & Alcohol Testing
DOT Compliance Solution For United States Coast Guard
USCG drug testing is for employees of organizations that must comply with the Department Of Transportation's drug and alcohol testing guidelines. DOT compliance is taken very seriously with the coast guard.
Keeping compliant helps avoid hefty fines and penalties, potential prison time, and possible litigation.
Get Started
What To Know: Required USCG Drug Testing Programs
Just like other agencies that must do DOT compliance drug and alcohol testing, the USCG also must comply with these drug tests in order to stay compliant.
USCG safety sensitive employees must submit to the following coast guard drug tests:
Pre Employment Testing
USCG crew members must pass a drug test before an employer may employ him or her or allow them to perform safety-sensitive duties.
Random Testing
Marine employers must conduct random USCG drug testing of certain crew members at an annual rate of not less than 50%.
Post-Accident Testing
Any USCG crew member who is directly involved in a serious marine incident must be tested for drugs and alcohol.
Reasonable Suspicion Testing
Employers shall require any crew member that is reasonable suspected of using drugs to be tested for drugs and/or alcohol.
Periodic Testing
USCG crew members must partake in periodic tests which are the responsibility of the individual mariner, not the employer, for transactions involving licenses, CORs, or MMDs. Periodic tests must be conducted at the same time that physical exams are given and coast guard licenses are renewed.
What Coast Guard Employees Must Take A USCG DOT Drug Test
In order for your organization to be DOT compliant, it's vital for employees to take the coast guard drug test.
Employees that perform safety sensitive duties must be in the drug and alcohol USCG testing program. Those duties include but are not limited to:
Directing And Mustering Passengers In Emergencies
Passing Out Lifejackets To Members Aboard The Vessel
Controlling And Operating Lifesaving Equipment
Controlling And Operating Firefighting Equipment
All crew members, that are responsible for the safe handling of passengers, are considered to be filling safety sensitive positions.
Get Started
Navigate The Waters While Staying DOT Compliant
Complete USCG DOT testing and screening packages
to keep you safe and compliant.
Get Started
USCG Random Drug Testing
Employees of a USCG and DOT regulated organization but submit to random drug testing in order to stay compliant with DOT regulations.
USCG random drug testing is done based on a computer algorithm that randomly selects the employee to test. No less than 50% of crew members at a single organization must submit to USCG random drug testing.
Get Started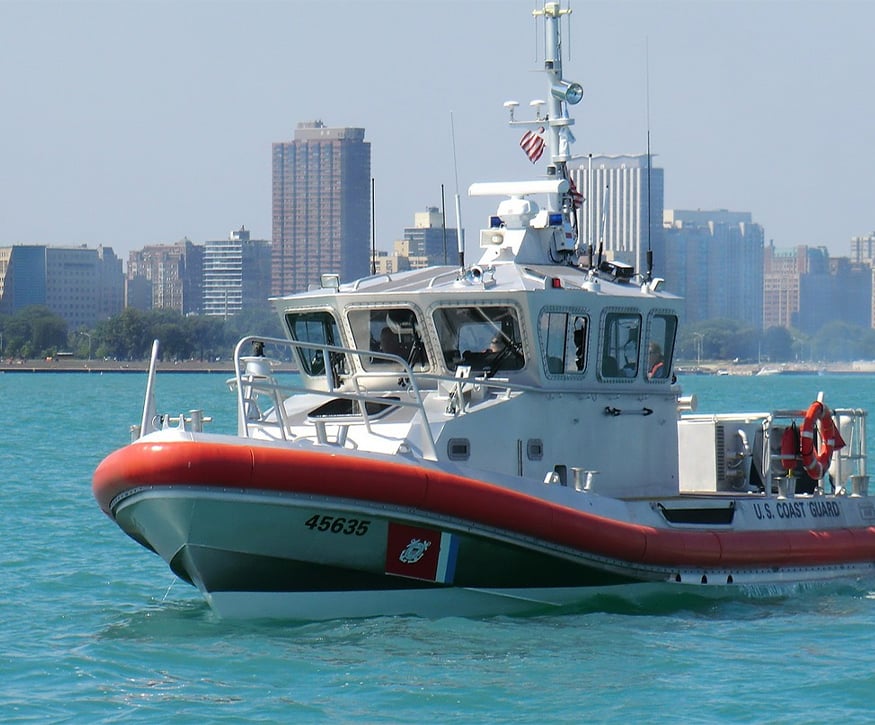 USCG Approved Drug Testing Facilities & Centers
New Era Drug Testing has teamed up with facilities all over the country to provide you with over 12,000 DOT-approved USCG drug testing facilities and centers to choose from.
Crew members are able to safely and efficiently get their tests done by using one of our centers so that employees and organizations can stay DOT compliant. All of our laboratories comply with Quest Diagnostics, LabCorp, and SAMHSA regulations.


Get Started
Navigate The Waters While
Staying DOT Compliant
Fill out this form and a member of our team will reach out shortly.