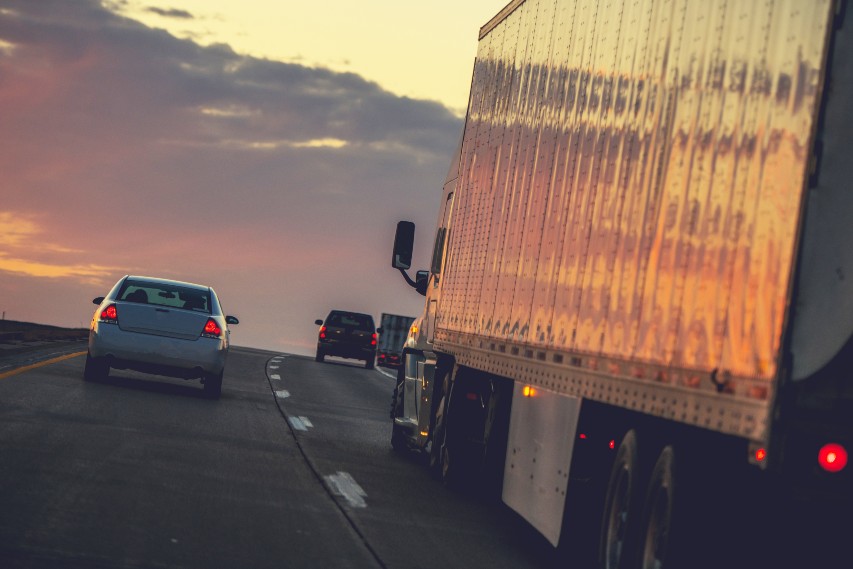 DOT compliance is an important subject for companies that maintain fleets of commercial vehicles, such as companies in the transportation or construction industries. DOT compliance ensures that companies operating vehicles for commercial use behave responsibly when hiring and managing drivers.
So today, the team at New Era Drug Testing is here to answer the question: "What is DOT compliance?" We will cover the components of complying with DOT rules and discuss the consequences of violating DOT compliance.
What Is DOT Compliance?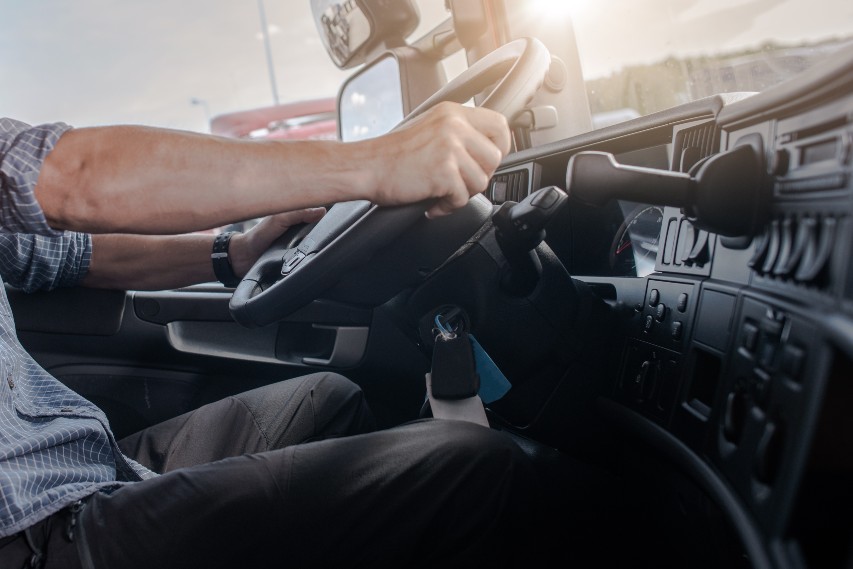 The Department of Transportation (DOT) establishes regulations that commercial drivers in the transportation industry must follow. DOT regulations exist to ensure driver qualifications and keep drivers safe.
DOT rules include multiple areas of compliance that commercial motor vehicle drivers and companies must meet. More specifically, all vehicles with a USDOT number must meet DOT compliance. This includes vehicles that:
Handle hazardous materials
Have a gross vehicle weight rating (gross combination weight rating) of at least 10,001 pounds or heavier
Hold eight or more passengers (including the driver) simultaneously for compensation
Transports 15 or more people (including the driver) simultaneously
Generally, these kinds of vehicles are for interstate commerce, and their regulation falls under the reach of the Federal Motor Carrier Safety Administration (FMCSA). Companies that maintain fleets must pay unified carrier registrations to maintain operating authority for interstate transportation.
History of DOT Regulations
The history of DOT regulations starts back in the early 20th century when the federal government created the first laws governing trucking. In 1935, the government passed the Motor Carrier Act, which put commercial motor carriers, such as trucks and buses, under the arm of federal regulation. The Motor Carrier Act shaped a large amount of the country's transportation system in the post-WWII era.
The actual DOT government agency was founded in 1967 to regulate the growing trucking industry. In 1986, the federal government passed the Commercial Motor Vehicle Safety Act, which mandated more stringent safety protocols for the trucking industry. In 2000, the government created the Federal Motor Carrier Safety Administration to further improve trucking safety.
DOT Compliance Requirements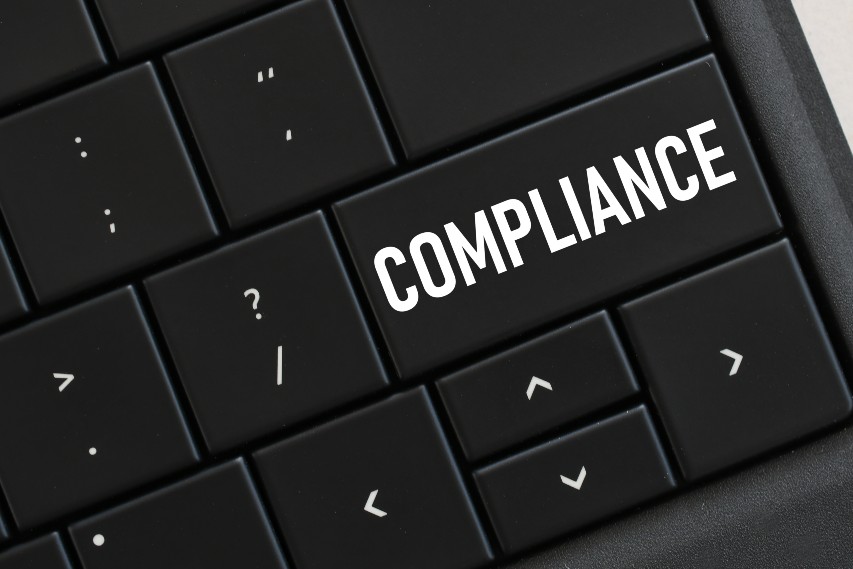 DOT regulations are extensive and incorporate several areas of safety and compliance. However, you can break DOT regulations into two parts: Fleet compliance and driver compliance. Fleet managers must become familiar with driver safety regulations to stay compliant and prevent serious injury while on the road.
Fleet and driver compliance include regulations that govern fleets of commercial vehicles. Compliance for fleets and drivers consists of five types of regulations, most of which involve specific record-keeping. Commercial vehicle managers can hire DOT compliance services to ensure they meet DOT compliance.
Hours of Service Logs (HOS)
DOT compliance rules restrict the number of hours drivers can drive without a break. Regulations require drivers to electronically log the hours they drive. Current laws mandate a maximum of 11 hours of driving per every ten hours on break for a commercial motor vehicle driver and a maximum of ten hours of driving per eight hours on break for a passenger-carrying vehicle driver.
Driver-Vehicle Inspections (DVIRs)
Before and after each trip, CDL (commercial driver's licenses) drivers must fill out inspection reports on vehicle condition. The point of inspections is to ensure optimal vehicle operation. Complete vehicle inspections cover:
Steering system
Lights
Brakes
Windshield operation
Air systems
Emergency equipment operation
Side and rear mirrors
Tire and wheel condition
Advanced software keeps electronic checks on vehicle systems, making inspection reports easier to fill.
Fuel Tax Reporting
In the past, trucks that traveled across state lines had to have fuel permits for each state, making allocating taxes for fuel a confusing task. The International Fuel Tax Agreement simplifies fuel taxes by allowing drivers to report fuel purchases to their home office, which pays the appropriate tax amount.
Compliance, Safety, and Accountability (CSA)
CSA scores determine how well carriers maintain DOT compliance. A compliance inspection ranging from 0 to 100% is the basis for these scores, with 0 being the best score and 100% being the worst.
CSA scores cover seven categories related to vehicle and driver operation and safety.
Unsafe driving practices
Driver qualifications and fitness
Driving records (e.g., crashes, accidents, etc.)
Meet HOS compliance requirements
Vehicle condition and maintenance
Hazardous materials regulations
Illegal substances and alcohol abuse
The FMCSA assigns scores to carriers, not individual CDL drivers. Companies can use driver records and safety history checks to ensure employees have proper driver certification and a clean driver's history.
Pre and Post Employment Drug and Alcohol Testing
DOT regulatory compliance takes drug or alcohol use seriously. All drivers must undergo a pre-employment drug test. Employers can also require drivers to take random drug tests if they have reasonable suspicion of drug use. All companies that hire commercial drivers must complete a background check to identify past records and substance use histories.
DOT Violations
The DOT is a federal agency, and even minor violations of DOT compliance can result in harsh legal and financial penalties. Some of the most frequent DOT compliance violations include:
Drivers driving too many consecutive hours
Failure to maintain trucking equipment
Failure to renew commercial driving license
Not performing inspections before and after trips
Failing to secure hazardous materials correctly (or transporting hazardous materials improperly)
Failing to keep required logs or documentation
Fines for DOT violations can range from $1,000 to $150,000+ per violation. Below are some examples of specific violations and maximum penalties:
Operating in violation of order: $23,426
Intentionally falsifying records: $12,383
Driving with a CDL: $5,591
Transporting hazardous materials incorrectly: $79,976
Violating financial responsibilities: $79,976
Violating DOT compliance can incur significant penalties and interrupt business operations. To avoid DOT violation penalties, we recommend companies follow a DOT compliance program to ensure they meet safety and DOT training requirements.
Contact New Era Today!
Now that you know the answer to "What is DOT compliance?" you can ensure that your organization is DOT compliant.
Contact us online or call today at (800) 801-0966 to get started!